Welcome to our School
Beacon Hill Community School is at the heart of the community in the historic town of Aspatria, situated on the edge of the Solway Plain. Our strength is our size – our small numbers ensure that we can deliver truly personalised learning, ensuring students develop the academic and life skills essential to be successful, confident and resilient young people, whatever their abilities.
Update for parents – managing student illnesses


Updated Privacy Notices and processing data during Covid-19
We have updated our privacy notices for students and parents here, and need to let all parents, visitors, students and staff know that personal data of employees, parents or visitors to school may be shared with NHS / Public Health Agencies / NHS Track and Trace where relevant to the Covid pandemic.  We will share information only with appropriate authorities, only through secure methods and we will limit the data shared to the minimum necessary.  We will verify the identity of individuals requesting personal data and keep a record of the data shared, and where practical will notify individuals whose data has been shared.  If you have any concerns or queries please contact our Data Protection Lead via the School Office.
Arrangements for 3rd September – letter to parents 21/08/2020
Letter to Parents 13/07/2020
Year 11 – Cumbria Activate Your Future
Working with local FE colleges and other schools, we have produced Cumbria Activate Your Future – an online learning portal where you can register to access a host of careers guidance resources, followed by a collection of online resources in a range of technical skills areas.

Our offer includes introductions to the following vocational subject pathways:
Business
Construction
Engineering
Hair and Beauty
The Arts
Catering
Health and Social Care
Early Years
Information Technology
The self- study packages are free of charge, and we have set up a username and password already for you on study.cumbriaconnectandlearn.co.uk
Please check your emails for your username and password
Our aim is to support young people with their September choices and if you've already made an application for college in September, to get a head start on the technical subject you've chosen – or to try a range to make sure you've made the right choice
Parent Letter 12/06/20
YR10 Parent Letter 05/06/20
Link to Covid 19 Home School Agreement
Parent Letter 22/05/20
Letter to Parents from Cumbria County Council
Letter to Parents 18/05/20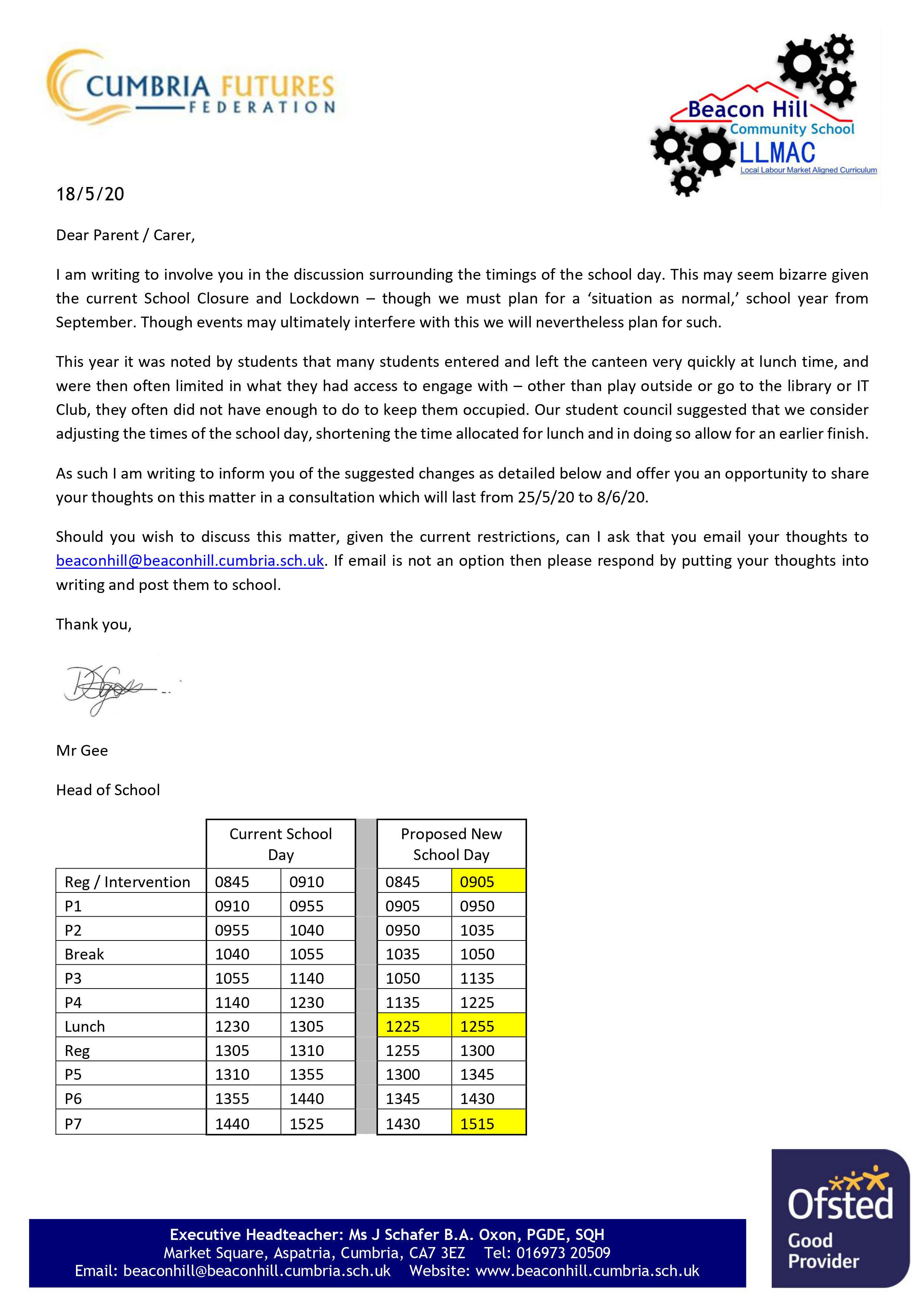 Letter to Parents 15/05/20
Kooth
Click here for more information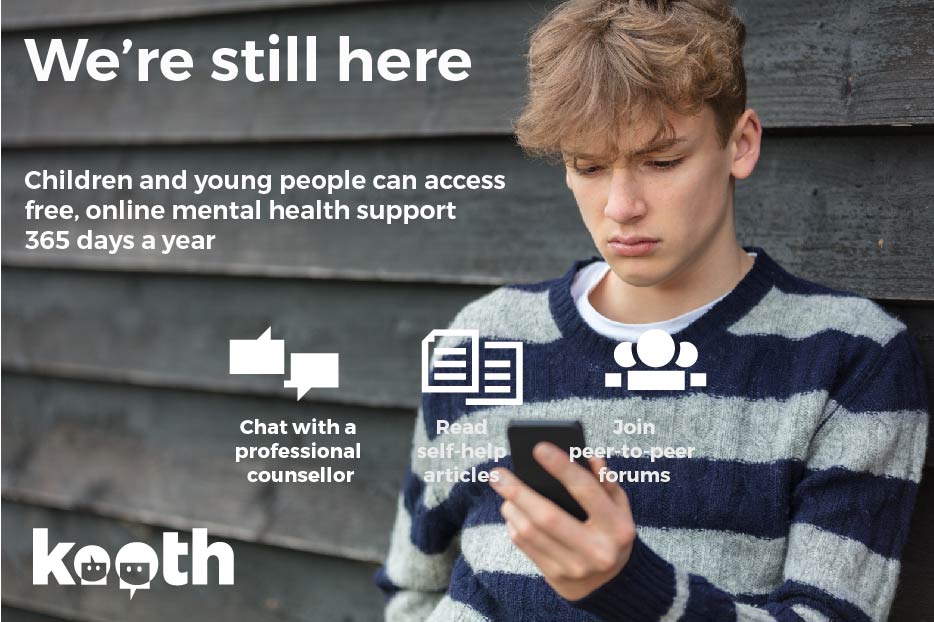 Safeguarding & DA flyer for Cumbria residents
Attached some very useful wellbeing tips that might be of use to parents and students.
Ofsted – Good
You will be aware that we had a full Ofsted school inspection on 8-9th January.
We are delighted to report that the inspection confirmed what we have known for some time – that Beacon Hill is a good school; we have a good judgement in all four inspection areas (Quality of Education, Behaviour and Attitudes, Personal Development, and Leadership and Management).
The inspection provided us with the opportunity to demonstrate the progress and improvements that have taken place at Beacon Hill over the last two years. We could not have been more proud of the students and staff for the commitment they showed during the inspection and the dedication and hard work they all – students and staff – put in every day.
We are delighted and proud that Ofsted has recognised and validated the excellent work going on at Beacon Hill; the report highlights in particular our brave and innovative curriculum which equips students very well for the local labour market, while at the same time complementing our 'ambitious' academic curriculum. The report recognises that students have every opportunity to be confident and successful at our school, and that students and staff have high expectations for themselves and high hopes for their futures.
Everything we have done at our school has been because we believed it was the right thing to do to move the school forward. The changes we have made were the result of our own improvement agenda. We are constantly moving forward and always looking to get better at what we do. We will continue to focus on raising standards and make sure that our students are given the very best chances of success and a first class quality education, which Ofsted has recognised.
The report and the judgement recognises that our values and vision are central to everything we do; we do the right thing for our students, even when that is difficult; we make what we believe are the right choices for the young people in our care. We would like to take this opportunity to thank you all for your continued support and good will which is an important part of the school's success.