Welcome to our School
Beacon Hill Community School is at the heart of the community in the historic town of Aspatria, situated on the edge of the Solway Plain. Our strength is our size – our small numbers ensure that we can deliver truly personalised learning, ensuring students develop the academic and life skills essential to be successful, confident and resilient young people, whatever their abilities.
Free School Meal – Lunches during Easter Holidays
Due to a delay in obtaining the Co-op cards for our FSM students, we have this week been offering collection of packed lunches for students who are eligible for a free school meal.
Thank you to those parents and students who came to collect their lunches today (Tuesday). We will repeat the arrangements tomorrow (Wednesday 1st April) – those who live in Aspatria should come to the kitchen door at school between 10.30am and 11.30am to collect a packed lunch.
From tomorrow (Wednesday 1st April) we are also hoping to be able to offer delivery for FSM students who live outside Aspatria. To register for this service, please comment  on the facebook post on our page or contact school on beaconhill@beaconhill.cumbria.sch.uk and we will be in touch to confirm arrangements.
Easter Letter
GCSE Exams Letter
School Closure
Dear Parents/Carers
As you will be aware, all schools in England are closing on Friday afternoon (20th March 2020) as part of the measures being taken to suppress the spread of Coronavirus. Over the last week, various year groups have been sent home from both Beacon Hill and Solway as staff numbers due to self-isolation made it impossible to operate the school safely. I would like to thank all parents and students for the support we have received and the mature and sensible manner in which students have engaged with learning at home which has been put into place over the last few days.
Staff are working hard to make sure that students' learning can continue remotely, and I am delighted that many students have been in regular touch with staff and are already completing lessons and sending work back. This will continue next week and after Easter. If any students have problems accessing work, please contact the school and we will try to help. Students will be working largely online; we would like to remind students all we have taught them about keeping safe online. Use the internet wisely and beware of anything you don't recognise.
It is important that all students recognise the reasons why schools are closing, and stay at home as much as possible, both to slow the spread of the disease, and to make sure their education is compromised as little as possible.
The situation is particularly difficult for Year 11 students, whose GCSE exams in the summer have been cancelled. I am confident the Secretary of State will listen to their concerns over qualifications, and that a way will be found to make sure no students are disadvantaged as a result of the current pandemic. To support Year 11 students, we are sourcing materials from Sixth Forms and FE colleges for them to work on over the next weeks and months which will help them make the transition to the destinations they are heading to in September.
I am aware there remains some confusion over provision for children of key workers and vulnerable children next week. We are waiting for guidance to come from the Local Authority about which schools will be asked to remain open to provide this. Please be assured we will pass all information on as soon as it is available – please watch out for messages on Facebook and the school website.  This is a fluid situation which is changing by the minute and we will be in touch as needs be to keep you updated on the current situation.
This is a worrying time for everyone and I would like to thank you all for your support and patience. If you have any concerns, please do email the school and we will do our best to help. We are looking forward to welcoming our students back to school as soon as possible. Meanwhile, we hope you all stay well.
Yours sincerely
Judith Schafer
Coronavirus Update and School Closure
 As you will be aware we are closing from Friday afternoon and following the strategic plan of the local authority who are coordinating provision for children of key workers and vulnerable students from next week.
Some schools may be required to remain open to provide child care for school age children whose parents work in health or social care and cannot make alternative childcare arrangements.
We will let parents know what that provision will look like and where it will happen as soon as we can.
In the meantime, please complete the online survey form linked below; if you are unable to complete the form online, please contact school. Any questions, please contact the school office.
Wellbeing
Attached some very useful wellbeing tips that might be of use to parents and students.
Advice to Schools
Letter from the Chair of Governors about a change to the management structure in school.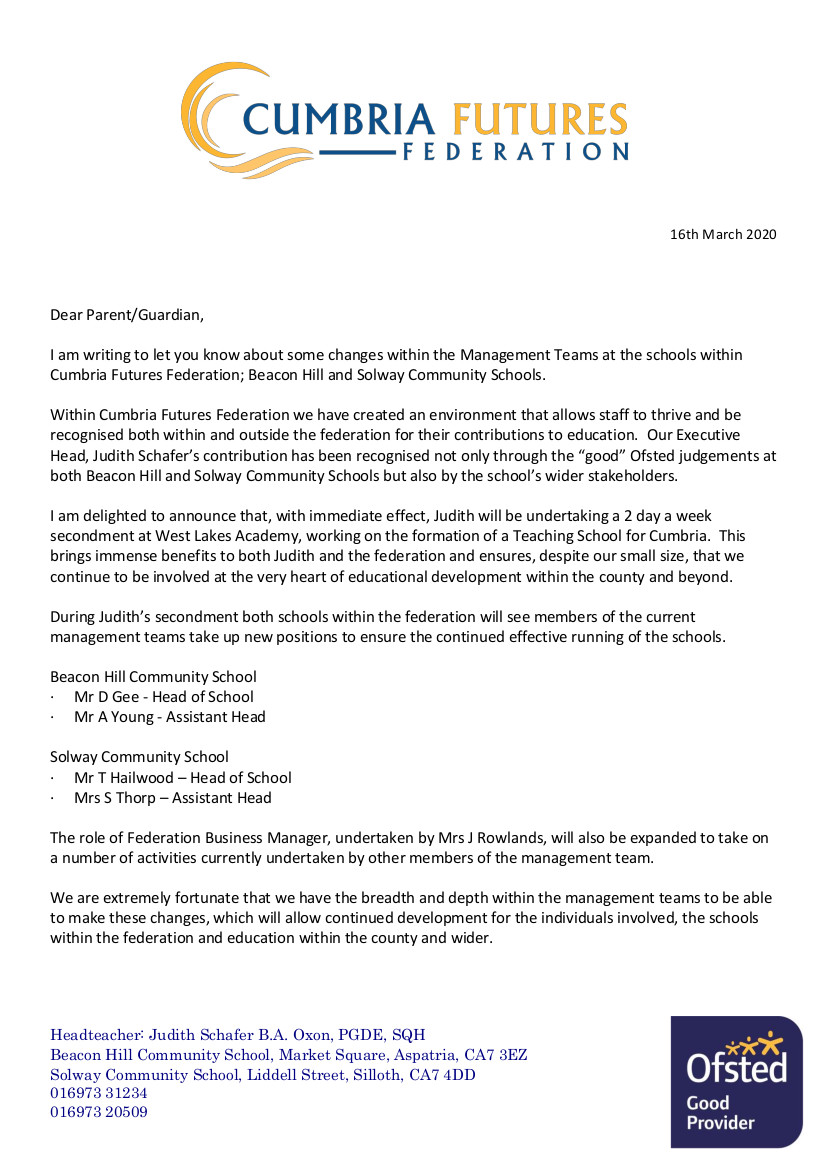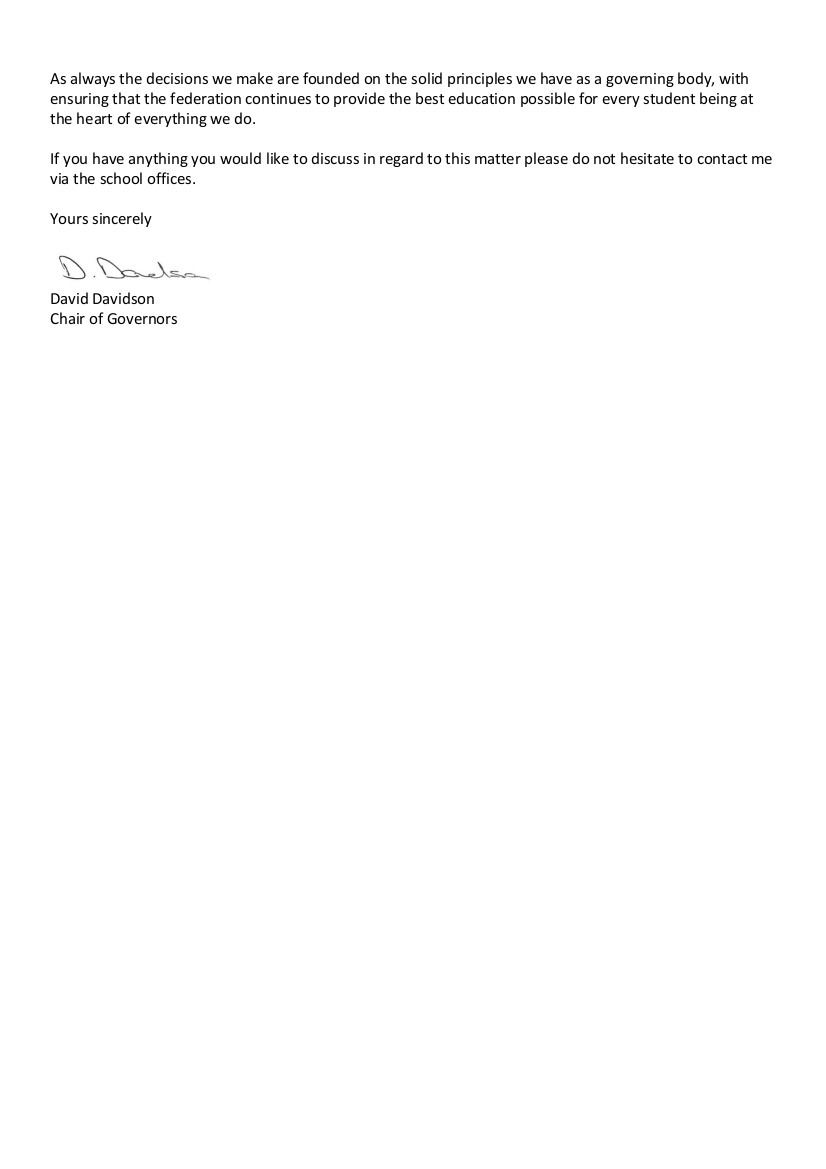 Coronavirus – 13th March Update

Dear Parent/Carer
School response to COVID-19 (coronavirus)
Cases of coronavirus are predicted to increase. This means the likelihood of a student, parent or member of staff testing positive or being in contact with a confirmed case and being advised to self-isolate is increasing. The current situation is that if there is a confirmed case at school then Public Health England will advise on the appropriate and proportionate steps to take. Where a student or staff member is self-isolating due to contact with a confirmed case the current national advice is that schools should remain open.
We are not aware of any cases that affect our school community currently. However, students should stay at home for seven days if they have a fever or a persistent dry cough. If you or your child are unwell, so not go to a GP surgery or hospital. Use the NHS 111 line if:
you feel you cannot cope with your symptoms at home
your condition gets worse
your symptoms do not get better after 7 days
I would like to reassure you that the health and wellbeing of students and staff is our top priority. Having carefully considered the current situation in Cumbria, we are going to take the following measures with immediate effect:
There will be no parent meetings in school unless you are notified otherwise on an individual basis. This means the Year 9/10 Parents' Evening, due to take place before Easter, is postponed.
Students and staff will not move between Solway and Beacon Hill until further notice.
All trips and visits planned for before Easter are postponed and will be rearranged for next term. This includes the Cumbrian Award trips planned for next week. We will take advice from the Foreign and Commonwealth Office (FCO) about the bike challenge to Spain planned for May. Decisions on other trips planned for later in the year such as Duke of Edinburgh expeditions will be made nearer the time. Please be aware it may be necessary to take decisions to cancel trips at short notice.
All sports fixtures will be cancelled until further notice.
We will look to minimise visitors in school. Anyone who does come into reception will be asked to sanitise their hands and be given a copy of the Public Health England leaflet 'Advice on coronavirus for places of education' (attached).
We would ask you to consider carefully any travel arrangements you might be planning over the Easter holidays. Please be aware that the guidance about this, which can be found on the FCO website, frequently changes but it could mean that a period of self-isolation might be necessary on your return. Please notify us immediately at the start of the summer term if this is the case.
We are aware that students in Year 11 will be anxious about upcoming exams. Please be assured we are seeking advice on this from the awarding bodies and we will inform students and parents of proposed actions as soon as we know.
In addition to these actions, we have put in place a number of measures with the students. This includes briefing them in form time and assemblies, putting notices and signage up in every classroom and around the school to encourage good hygiene and regularly checking the soap dispensers to ensure that there is always an adequate supply.
We will continue to monitor the coronavirus situation closely and follow the advice from Public Health England and the Department for Education. The Department for Education's advice page for schools can be found using the link below:
https://www.gov.uk/government/publications/guidance-to-educational-settings-about-covid-19/guidance-to-educational-settings-about-covid-19
The most important advice is to limit the spread of the virus. Health-care professionals stress the importance of hygiene and hand washing. They recommend:
Wash your hands often with soap and water
Catch it, Bin it, Kill it: Covering your cough or sneeze with a tissue, then throwing the tissue in a bin
People who feel unwell should stay at home
Students, staff and visitors should wash their hands:
After using public transport
Before leaving home and on arrival at school
After using the toilet
After breaks and sporting activities
Before eating any food, including snacks
We will continue to highlight this important advice to students. We will contact parents/carers immediately with any new arrangements that may have to be put in place if circumstances do change in any way.
Ofsted – Good
You will be aware that we had a full Ofsted school inspection on 8-9th January.
We are delighted to report that the inspection confirmed what we have known for some time – that Beacon Hill is a good school; we have a good judgement in all four inspection areas (Quality of Education, Behaviour and Attitudes, Personal Development, and Leadership and Management).
The inspection provided us with the opportunity to demonstrate the progress and improvements that have taken place at Beacon Hill over the last two years. We could not have been more proud of the students and staff for the commitment they showed during the inspection and the dedication and hard work they all – students and staff – put in every day.
We are delighted and proud that Ofsted has recognised and validated the excellent work going on at Beacon Hill; the report highlights in particular our brave and innovative curriculum which equips students very well for the local labour market, while at the same time complementing our 'ambitious' academic curriculum. The report recognises that students have every opportunity to be confident and successful at our school, and that students and staff have high expectations for themselves and high hopes for their futures.
Everything we have done at our school has been because we believed it was the right thing to do to move the school forward. The changes we have made were the result of our own improvement agenda. We are constantly moving forward and always looking to get better at what we do. We will continue to focus on raising standards and make sure that our students are given the very best chances of success and a first class quality education, which Ofsted has recognised.
The report and the judgement recognises that our values and vision are central to everything we do; we do the right thing for our students, even when that is difficult; we make what we believe are the right choices for the young people in our care. We would like to take this opportunity to thank you all for your continued support and good will which is an important part of the school's success.
Dream Big; Work Hard; Don't Quit!
Dream Big; Work Hard; Don't Quit
– Award Evening Speech by two Y10 students
Dream Big; Work Hard; Don't Quit!
That is what we are told. That is the ethos of everything we do here at Beacon Hill.
But what does it mean?
What are these Dreams?
In order to understand what Dream Big; Work Hard; Don't Quit means we are going to look to great examples; we will take you on a journey of stories from American Presidents, World Champion Athletes, Cartoon Animators and Teen Activists.
We are going to look at how their example can apply to us and inspire us, here, now, to Dream Big; Work Hard and Not Quit!
Are we talking about Dreaming of winning the lottery and having an easy life?
No!
Dreaming Big is not about having fantasies of riches.
Dream Big is about Ambition!
Brave, aspirational ambition.
In 1960 John F Kennedy was elected President of the USA. He was the youngest ever president, and the first ever Catholic president.
People had said he was too young and inexperienced and told him not to try – but he wanted it, and Worked Hard to win.
In 1962 he set America a Challenge.
He Dreamed Big.
He planned for the United States to have a man walk on the moon before the end of the decade.
This is at a time when computer technology was in its infancy. The first electronic calculator had only been released in 1961 and it was a desk top device – not even portable! Yet JFK challenged America to put a man on the moon!
JFK's challenge would need top academics, scientists, the military and industry to all work together to make this dream a reality.
JFK understood this and said:
"We choose to go to the moon in this decade, and do all the other things, not because it is easy – but because it is hard!" JFK
Dreaming Big is not about wishing everything was easy.
It is about challenging yourself to do something difficult; something tough; something hard…… something Big!
By Dreaming Big we are choosing to do something which we know we will have to work hard to achieve.
Some of us may dream to climb the highest mountains.
Others may dream of competing at the highest level in our chosen sport.
Some of us dream of going to university, or securing places on the most competitive apprenticeships.
We may dream of opportunities to travel the world, or to lead successful lives in our own town.
Whatever our Dream Big is – we know it will involve Hard Work.
Working Hard is vital to success.
The world is so competitive. Nothing will come to us if we are not willing to work for it.
Boxer Floyd Mayweather Junior is arguably the most successful boxer ever. He never lost a professional fight and over half of his 50 wins were via knockout.
He always argued that his success was down to hard work.
When training for a fight he would often be surrounded in the gym by the press, photographers, friends, tourists and his 'Money Team' entourage.
Whenever he needed extra motivation he would shout out, "Hard Work!" to which everyone replied, shouting back, "Dedication!"
This mantra was repeated hundreds of times each day.
Floyd would train late at night knowing that his opponents were sleeping, and on Christmas Day knowing that they were resting. He believed that if he Worked Harder than them, then he would be more successful.
He was asked in an interview to explain why he was so successful and he replied with a story.
He told of a young man who wanted to make a lot of money and so he went to an Expert.
He said The Young Man told the Expert, "You know, I want to be on the same level you on."
And so the expert said, "If you want to be on the same level I'm on, I'll meet you tomorrow at the beach at 4am."
He replied, "The beach? I said I wanna make money, I don't wanna swim."
The Expert said, "If you wanna make money, I'll meet you tomorrow. 4am." So the young man got there at 4am. He's was all ready to impress, dressed in a smart suit. He should have worn shorts.
The expert grabbed his hand and said, "How bad do you want to be successful?"
He said, "Real bad."
The expert said, "Walk on out in the water." So he walked out into the water up to his waist.
He was thinking, "This guy is crazy. How am I going to make money when he's got me out here swimming? I didn't ask to be a lifeguard, I want to make money."
The expert said, "Come out a little further."
He walked out a little further, until the water was up to his shoulders and was thinking. "This old man is crazy, he's making money, but he's crazy."
The Expert said, "Come out a little farther." He came out a little farther and the water was right at his mouth.
He was thinking, "I'm about to go back in land, this expert is out of his mind."
So the old man said, "I thought you said you wanted to be successful."
He said, "I do."
So the Expert said, "Walk a little farther."
The expert came to the man, pushed his head under and held him down.
The man was pushing back and fighting and scratching. Just before he was about to pass out, the Expert raised him up out of the water and said, "I've got one question for you…… when you were underwater what did you want to do?"
The young man said, "I wanted to breathe."
The Expert told the man, "When you want to succeed as bad as you wanted to breathe, then you'll be successful. You don't care about no football game, you don't care what's on TV, you don't care about nobody calling you names, you don't care about a party, the only thing you care about when you are trying to breathe is to get some fresh air. That's it. And when you get to the point where all you want do is succeed as bad as you want to breathe, then you'll be successful."
Floyd explained to the journalist that many people say they want to be successful…. but they don't want it enough. They are not prepared to work hard at it.
He said, "People don't want it bad enough. You just kinda' want it. You don't want it badder than you wanna party. You don't want it as much as you want to be cool. Most of you don't want success as much as you wanna sleep. Some of you love sleep more than you love success. And I'm here to tell you today, if you're going to be successful, you've got to be willing to give up some things."
Floyd understands that Dreaming Big is important.
It is important to have goals.
But without the Hard Work that is all they will remain. Big Dreams. Just like JFK explained – achieving these Big Dreams is hard! And without Hard Work they will not be achieved.
Walt Disney had perhaps the greatest impact on our culture and entertainment in the last century.
He created Mikey Mouse – the most famous animated character in history, and with feature length productions such as Snow White and the Severn Dwarfs, Bambi and Peter Pan he revolutionised movie industry.
Disneyland was a new concept of a movie studio theme park when it opened in 1955 and remains the most popular theme park in the world today.
Walt Disney understood the importance of Working Hard.
He had to work hard his entire life.
Walt Disney said:
"People who are unable to motivate themselves must be content with mediocrity, no matter how impressive their other talents. The way to get started is to quit talking and begin doing."
Despite all the hard work Walt Disney suffered many setbacks in life.
First his father's businesses, then his own businesses failed.
He met with difficulty and opposition his whole career.
Many of his first films lost money.
Imagine that – he worked so hard on projects, that people really liked, but in the end he lost money on them!
But he didn't quit.
He persevered and persevered.
Not quitting is important.
We will all face difficulty.
We will all struggle.
It is easier to quit.
It is easier not to risk failure.
But if we quit, we will never succeed.
We will never know how well we could have done.
We will never realise our Dream Big.
Former US President Barrack Obama faced many obstacles and difficulties in his career and his path to becoming President.
His father, a goat herder from Kenya, left the family when Obama was only two years old.
His father later lost both legs in a car crash, and then died in another car crash.
Obama felt abandoned and found it difficult growing up without knowing his father.
Whilst at school, and growing up, Obama was the victim of much racism.
He later became a Civil Rights lawyer and helped other victims try to access basic rights, such as voting.
He worked to support poor communities but met with much opposition, racism and indifference.
In 2000 he ran for Congress, competing for a seat in The House of Representatives. Despite his hard work, he lost.
Obama once said in a speech:
"Making your mark on the world is hard. If it were easy, everybody would do it. But it's not. It takes patience, it takes commitment, and it comes with plenty of failure along the way. The real test is not whether you avoid this failure, because you won't. The real test is whether you let it harden or shame you into inaction, or whether you learn from it; whether you choose to persevere.
He persevered;
He Worked Hard;
He didn't quit!
He contended other political seats progressing his career until, in 2008, he was elected President of the United States of America.
Obama knows how to Dream Big, how to Work Hard, and how not to Quit.
Throughout his Presidency he Dreamt of spreading health care to poorer Americans, of ending US military action in Iraq and in making the US a fairer country.
He worked hard to achieve his goals and never quit.
As teenagers we are, as you may be aware, highly opinionated!
The internet makes us more aware of what is going on around the world, with more access to facts, (and lies!) than any generation before us.
Social Media gives us a platform to engage with a greater audience than ever before to discuss these issues and share our opinions.
Some of us may waste this technology on gossip, or worse.
Some of us will hopefully thrive and embrace these opportunities to better ourselves and others.
You are no doubt aware of the Teen driven movement this last year pressuring world leaders to act on Climate Change.
Students around the world have gone on strike, challenging their leaders to act.
The leading voice in this movement has come from a Swedish teenage girl called Greta Thunberg.
Greta protested outside her National Parliament building to raise awareness of Climate Change issues and pressure leaders to act.
Her protests gained support and momentum and led to strikes in other cities.
On at least two occasions this year, co-ordinated strikes in dozens of countries have seen over 1 million students strike in support of the Climate Change issues Greta began campaigning for.
Greta has made speeches to the US Congress and to the United Nations.
She is not afraid to Dream Big!
She is not afraid of hard work!
And she will never quit!
Her message to the World Leaders was clear. She said
"I also have a dream: that governments, political parties and corporations grasp the urgency of the climate crisis and come together despite their differences.
I have a dream that the people in power, as well as the media, start treating this crisis like the emergency it is.
You must take action. You must do the impossible. Because giving up can never ever be an option!"
We are here tonight to celebrate achievement.
We are celebrating those who excelled.
But no-one is receiving an award who didn't have ambition, who didn't Dream Big!
No-one is receiving an award who didn't Work Hard to get what they wanted.
No-one is receiving an award who Quit!
As an inspiration for those of us still studying in education, or Dreaming Big of where we want to go in life, and what we want to achieve – I think we are really here tonight celebrating not just the success, but more importantly the Hard Work and the Dedication that comes before that success.
I think reflecting on tonight, and on our own ambitions, we should all aim to Dream Big; to Work Hard; and to Never Quit!
Thank you.
Uniform
This September sees the introduction of our new, smart, business like uniform, chosen by the students. A reminder of the raised expectations of the school regarding uniform: students are expected to wear black school shoes (trainers will not be accepted), and tailored trousers or skirts (not tight-fitting skirts or trousers, joggers or leggings). Students tell us they are looking forward to wearing their new shirts, ties and blazers next term; it is brilliant that this student led initiative is being put into place.
A reminder likewise that facial piercings (including tongues), nail varnish and jewellery are not allowed; hair should be natural colours, and make-up must be appropriately discrete for school.
Any queries please contact the school office.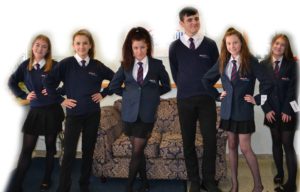 LLMAC
Beacon Hill, working with several significant local employers, is leading the way in aligning the school curriculum to the opportunities within and the needs of industry. From 2018 the Local Labour Market Aligned Curriculum (LLMAC) has seen what is taught in school specifically tailored to the interests and destinations of the students and the huge skills shortages in the local labour market. By 2022 there will be 60,000 people currently working in Cumbria who will come of retirement age. During this period there are only 15,000 school leavers to fill these jobs. This is at a time when many local firms wish to expand. As such the dramatic skills shortage is something Beacon Hill feels should be targeted with their curriculum.
Beacon Hill has developed relationships with local employers who are working with the school delivering Industry Projects. Each project lasts 6 weeks and students work with employers on real world problems using the employers specific technology or systems. These projects include the use of virtual reality, remote control robots and drones – all of which is linked to real job opportunities and skills shortages in West Cumbria.
Though some of these projects will be accredited in themselves all employers are grading students using an employability skills grid charting skills such as teamwork, communication, leadership and problem solving. This grid has been developed in conjunction with several national employers, the University of Cumbria, Lakes College and the LEP. When speaking to businesses these were the skills they sought in future employees and saw as more valuable than many GCSEs. We are seeing great results already from the Industry Projects. By the time students leave they will have taken part in 15 different projects with 15 different big local employers from Sellafield to the NHS.
Students will also study Engineering, delivered in conjunction with Lakes College and making use of the expertise and the millions of pounds worth of infrastructure and investment there. All students will study for a qualification called DEC! – Design; Engineer; Construct! In which the school has been sponsored by Gleeds Engineering.
Academic Success
Beacon Hill has also enjoyed significant improvements in traditional academic success in recent years. Summer 2018 results were fantastic, showing a three-year positive trend and by some measures the best in over 10 years! Many students achieved exactly what they deserved which was gratifying to the staff, many of whom went the extra mile for several students.
Some leavers have gone on to top apprenticeships with significant local employers whilst others who achieved grade 8s in many of their subjects are studying for their A-levels in the area's top sixth forms. Progress 8 – the new accountability measure for schools – shows that students at Beacon Hill are making excellent progress in line with other students nationally. Much of the success currently being enjoyed at Beacon Hill is the result of the effective partnership with Solway School, which has grown into The Cumbrian Futures Federation. Both schools now benefit from economies of scale, shared expertise at a leadership level, specialists in all subject areas and the benefits of larger departments and resources. Students continue to have a substantially wider choice of options than ever before whilst continuing to benefit from extremely generous student teacher ratios. Success breeds success and 2019 is set to be a fantastic year for Beacon Hill.
Cumbrian Award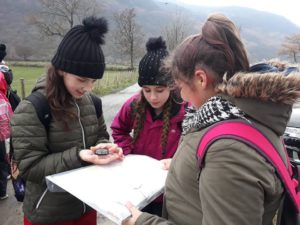 Beacon Hill are excited to be piloting a new qualification this year. The Cumbrian Award is being developed with partners including the National Trust, The Forestry Commission, Derwent Hill and Mountain Rescue. The Award is endorsed by The Lake District National Park World Heritage Site organisation. Beacon Hill have led the development of the qualification with a number of the county's secondary schools and primary partners.
Students are developing a true sense of Cumbria's fantastic offering and are increasing their participation in the county. The qualification intends to develop a sense of identity and place for young people in Cumbria. Students will actively engage in the outdoors – planning and leading adventures including hill walking, mountain biking, kayaking and road cycling. Building on these adventures students will take part in substantial conservation projects to enhance and preserve the environment they are enjoying. A social enterprise unit will see students link with local employers to not only raise money to fund their Adventures, but also to enhance their understanding of the complex and diverse Cumbrian economy and the opportunities it presents. A Community Project element will see students engaging with local government, accessing funds and positively contributing to their area of Cumbria. Important in all of this is an appreciation and celebration of Cumbria's rich cultural heritage and developing an awareness and embracing of this in young Cumbrians. The Cumbrian Award aims to deliver the full package of Enterprise, Adventure, Conservation and Culture in Cumbria.
Bike Club
The Bike Club has existed at Beacon Hill for almost ten years, beginning with the C2C in 2010. Initially a sports club, it soon became obvious that the club would be used as a vehicle for so much more. As the trips and Challenges grew significantly to be international and of increased distance and difficulty, so too did the added benefits. What started as a cycling club was now as much about students speaking French, ordering Italian food in small Italian villages, understanding the open borders of the EU and cycling in the footsteps of history. Students have cycled in three countries in one day, rode across WWI battlefields and cemeteries, raced in the Velodrome at Roubaix, crossed the D-Day beach landing sites to the American Cemetery at Omaha beach, eaten lunch by William the Conqueror's Castle, time trailed on the Tour de France route to Mont St. Michel.
This year students cycled almost 300 miles across Tuscany from the Leaning Tower of Pisa to the Colosseum in Rome. These experiences are not only tremendous physical accomplishments, but substantially add to and develop the Cultural Capital students can access. When, hopefully, they go away to university, or sit with other graduates or higher-level apprentices accessing some of the fantastic opportunities on our doorstep, students will have the experiences and stories to draw upon to allow them to sit comfortably and confident sharing their adventures with others on a level playing field, as an equal partner in the conversation. For 2018-19 there are ambitious plans to take the club to the next level. Plans are in development to design and build a series of practice mountain bike trails on school grounds and in a local woodland. Students recently took on a huge challenge to cycle all of the Scottish 7 Stanes trail centres in under 48 hours raising over £1000 for the Brain Tumour Research Charity. This summer there are plans for both a UK and International Challenge with students taking on a Cumbrian Stage of the Tour of Britain and some even flying to the Alps to tackle famous Tour de France climbs!
Consultation – SRE Policy
Thank you for your feedback on our SRE policy.  We are in the process of updating the policy before it is presented to Governors early in November.
Federation
We are delighted to announce that Beacon Hill Community School is now part of Cumbria Futures Federation.  We have also created a new Governing Body consisting of members of Beacon Hill and Solway's Governors, and which will oversee both schools.  The Federation's aim is to deliver an excellent quality education for all students within the Solway Plain and beyond, to offer a broad and balanced curriculum that meets the needs of our students, and to enable our students to succeed and excel, whatever their abilities, aptitudes and interests.